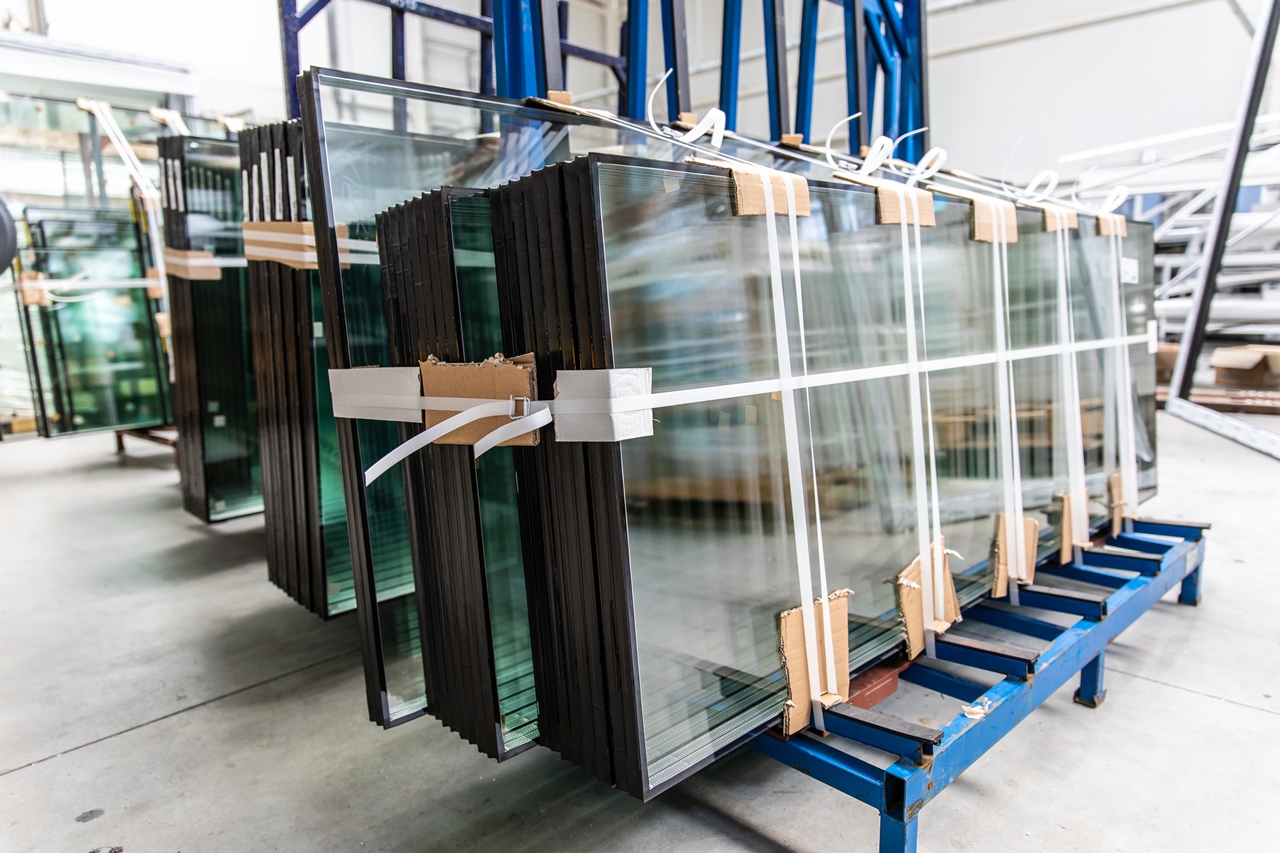 01
---
Terrace Doors EMV HST 85
---
Large-area windows make a new trend and new architectural potentials to save space and shape it at home freely. Rooms full of light, close to nature, no barriers and optimal use of living space make a new perspective in room design.

Lift&Slide door HST 85 mm make an ingenious solution for these types of surfaces. Adapted fitting mechanisms allow huge sashes to be moved with minimal force. Turning the large handle down from its closed position makes the sash raised by several millimetres, releases the gasket pressure and allows the sash to move freely.

Terrace door dimensions EMV HST 85
Sash width can vary from 0.8 m to 3 m and its height can be up to 2.7 m which enables creating even more than six metres of glazing. The sash can be white.   

Sliding door opening diagrams EMV HST 85
Popular HST door diagrams are 2-square meter options - with one or both moving sahses - or 4-square meter options - with two middle or all moving sashes.
Proper tightness of the space between moving sashes of HST door when it remains in closed position is ensured by a special arrangement of overlapping catches equipped with a system of butt joint seals. EMV HST terrace doors make use of special window fittings which ensure that the sashes move freely and without any resistance against each other or against unopened parts of the structure. EMV HST 85, in contrast to the installation of classic balcony doors, provide more space.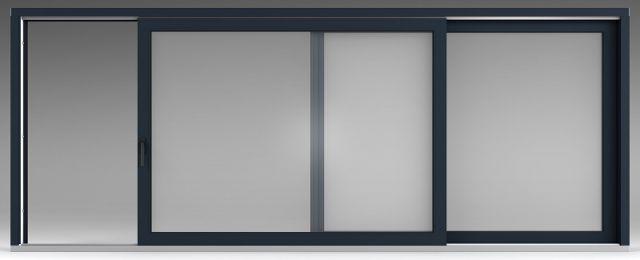 Low threshold: comfort, warmth and safety.
The EMV HST 85 door is a modern and safe solution, designed to eliminate omnipresent barriers.The low 48 mm high door threshold, which can be recessed from the room side in its full height, meets the requirements of barrier-free construction and allows for trouble-free entry and exit.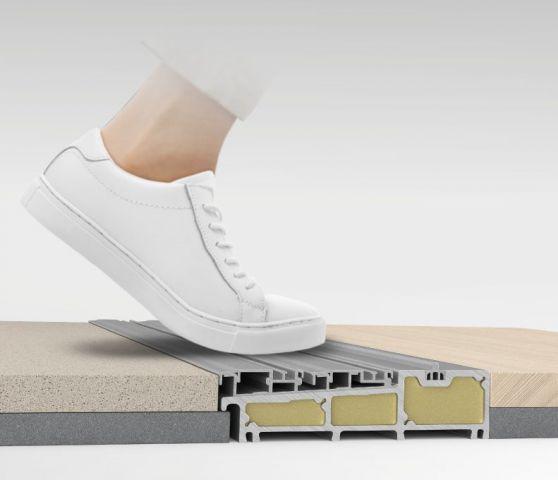 EMV HST 85 MM FIXFRAME - extremely slim frame - more light
EMV HST 85 fixframe with a very narrow frame in the glass part, increases an amount of light that enters the rooms and effectively uses heat energy from the sun.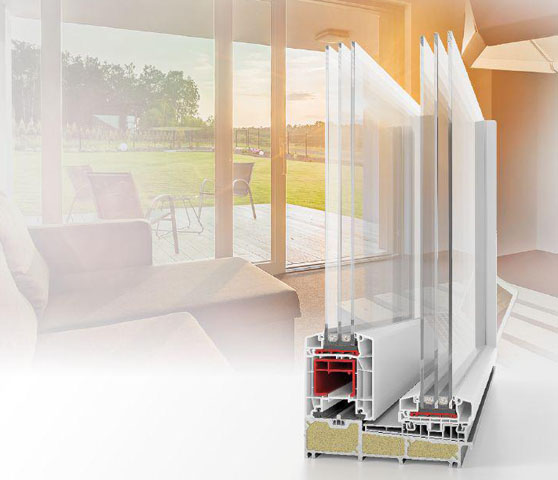 02
---
EMV Smart Slide Terrace Doors
---
The innovative closing mechanism allows for simple and intuitive operation, similar to the solutions used in Lift&Slide doors, type HST. Special-purpose window fittings ensure that the sash, when unlocked, moves freely and without the slightest resistance to the unopened part of the structure on the bogies. The locking mechanism allows for gentle closing of the sash in the frame and thus easy operation of the sliding door.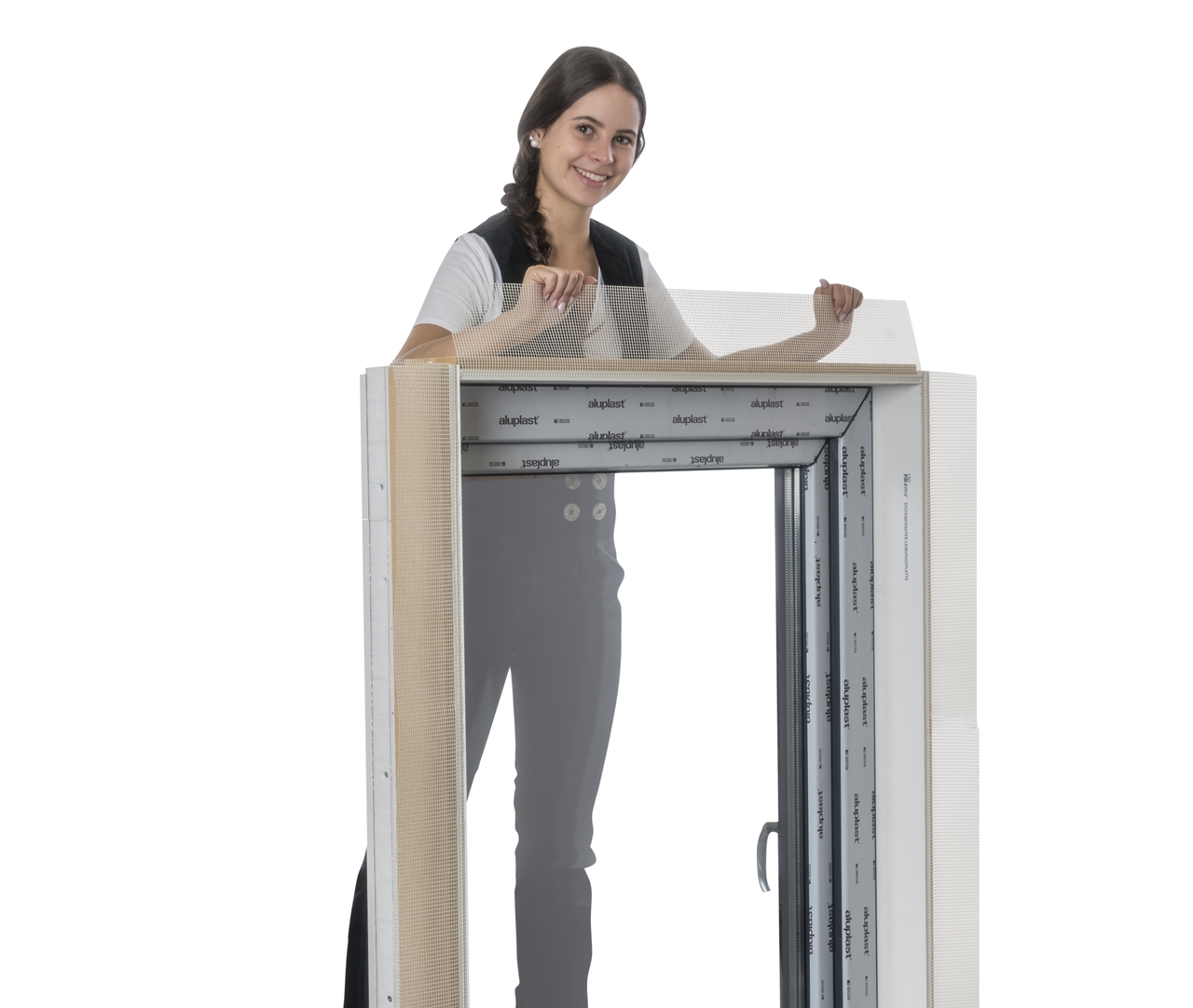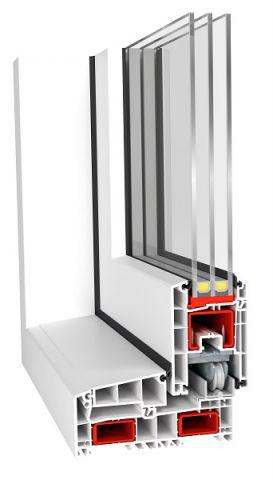 70 mm sash depth and 140 mm frame provide the new smart-slide door with a wide range of applications, also in the renovation area.

A well-thought-out combination of technical solutions makes SMART-SLIDE achieve very good results in terms of air permeability, wind resistance and watertightness.All of this is achieved by means of appropriately matched sash circumferential seals, which are pressed against the frame by turning the handle, along the entire circumference. High tightness is also ensured by locking points in the post area.  
CREATION OF LARGE STRUCTURES

Maximum door sash width as part of the smart-slide door is 1.5 x 2.3 m, while the maximum door width as part of scheme A is 4 m; as part of scheme, creation of 5.85 x 2.3 m glazed structure may be ensured.
03
---
Tilt and Slide EMV SKB terrace doors
---
Use of standard profiles in combination with a special fittings mechanism allows for creation of SKB Tilt&Slide doors.
Such constructions are built with application of standard window profiles. Sashes can be moved by means of a special fittings mechanism. After turning the handle from its closed position, the sash slides into the room, perpendicularly to the window plane and then moves to the side. The door also has a tilt function.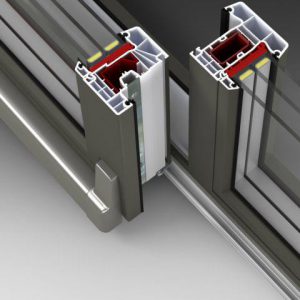 Maximum dimensions of PSK door sashes are about 1600x2100mm or 1400x2300mm. Their advantages include affordable price and high tightness. Their disadvantages include high threshold in the form of a window frame.