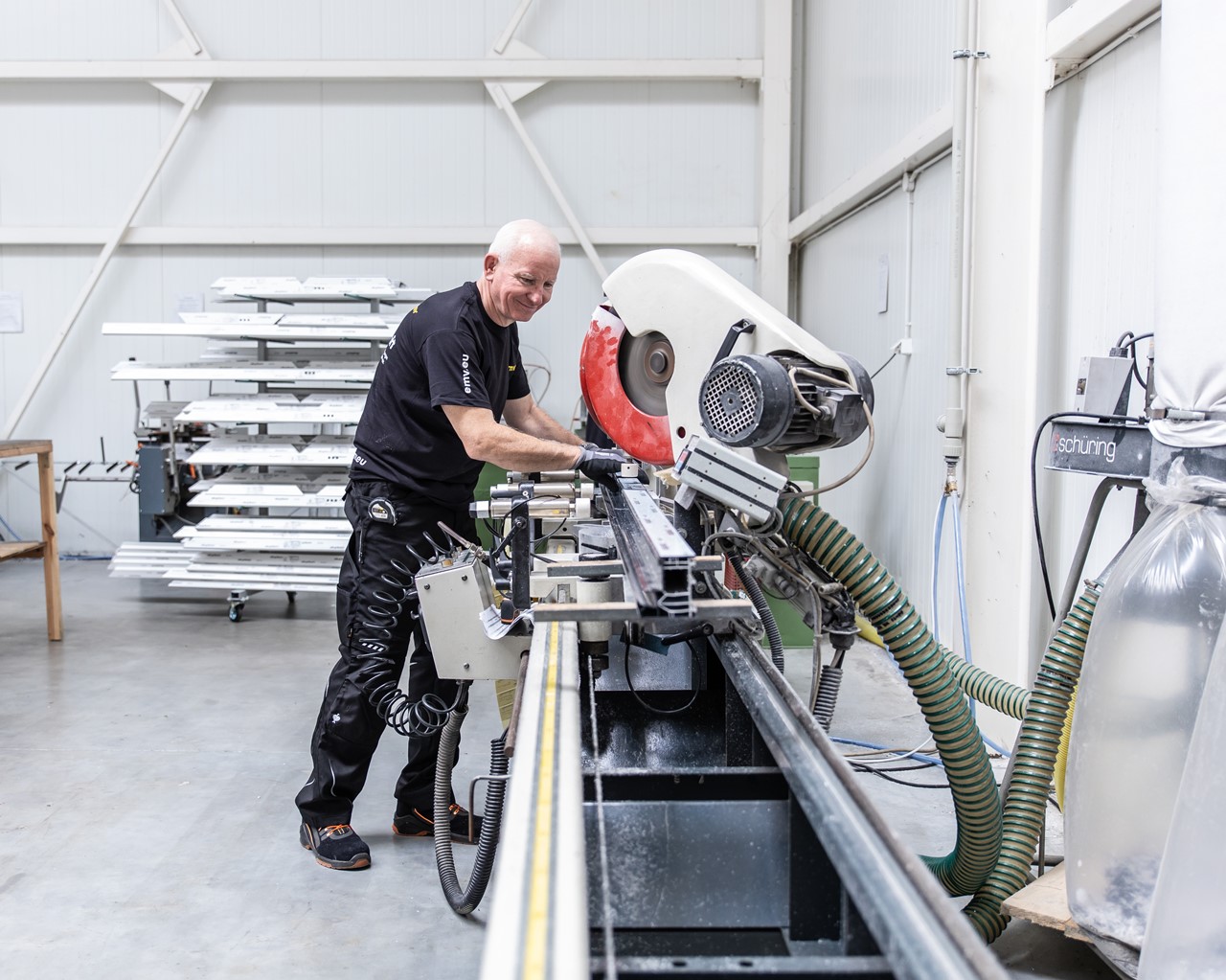 01
---
Electrically driven fittings
---
Comfort of living for all - regardless of age and physical condition. E-Beschlag is an automated fitting that opens a window by itself. It is a combination of safety and convenience of tilting, but still provides the user with an option to operate windows manually
• Possibility to place the handle on the lower horizontal or vertical part of the window facilitates everyday operation for disabled or elderly people
• Comfort and barrier-free space
• Manual and automatic operation from any available position
• After manual operation, the drive justifies itself
• Low energy consumption
• Safety thanks to 24 V low-voltage in the window
• Fully hidden in the sash
• No need for wiring sash or groove
• Compliance with protection class 3 in accordance with the directive related to devices for windows including 2006/42/EG drive

02
---
A-TS - self-locking door lock
---
"Have I locked the door?" Everyone surely have asked themselves that question at least once. The A-TS door lock locks the door automatically as soon as these are shut. At three points. Three times safer without having to turn the key.
- 3-catch pawl automatic lock - keyless locking
- Unique solution: door tightening = locking
- USP: 2 hooks and locking bar extend automatically
- 3 catch pawls guarantee optimum clamping force over the entire door height:
- Warping of the door is impossible
- Guaranteed tightness and soundproofing
- High energy efficiency
- Trouble-free locking thanks to mechanical control of the magnetic button on the main catch pawl
- Locking with a key is always possible, but not necessary
- Simply tighten it for triple locking: keyless locking
- Light operation thanks to excellent closing function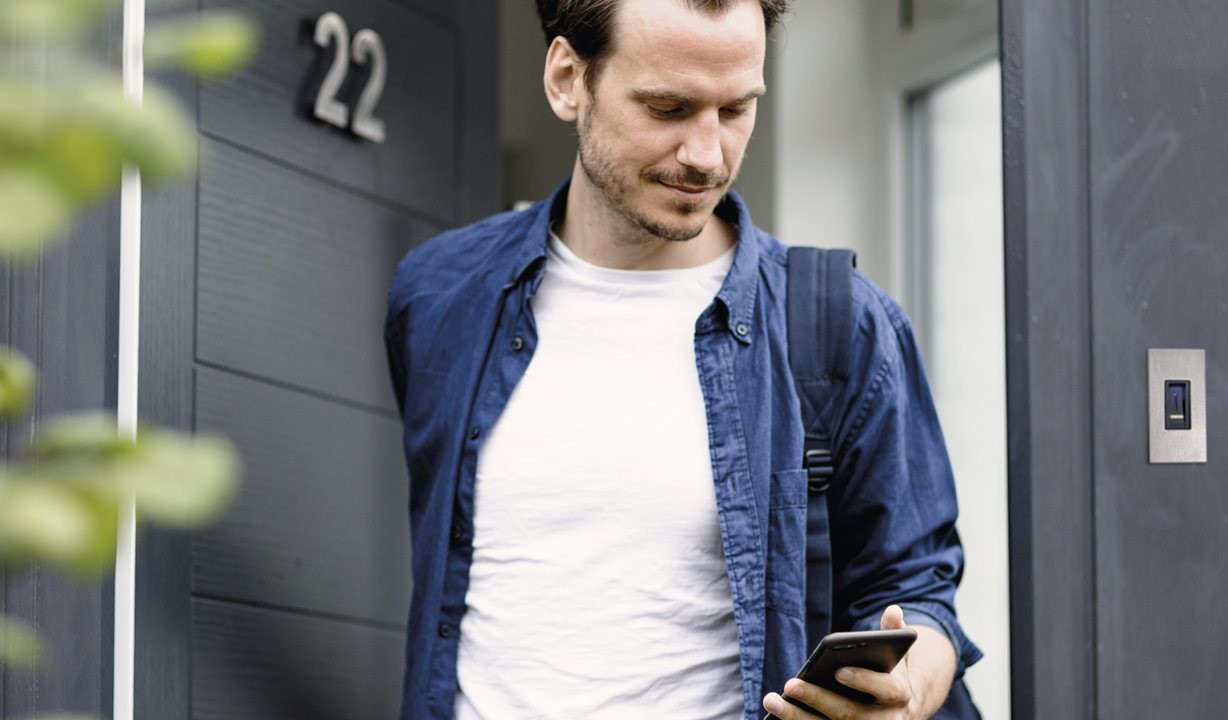 Intelligent fingerprint opening
The MACO openDoor access control system offers all the functions necessary to operate a lock on a main door. MACO openDoor solutions are manufactured along with a set of cable and plug connections and are precisely matched to the MACO door lock range. This makes them easy to install and set up, and the customer gets everything in a single place! Just come home and enter the code or put your finger on the door to open it! No looking for the keys.


Comfortable operation and opening with a smartphone
Whoever wants to open the door with a smartphone and manage access authorizations even more easily can choose a fingerprint reader with bluetooth function. This version of the reader allows you to save a user and save their fingerprints in the application. The application manager can delete or block a user at any time. Thanks to this function, there will be no problem with e.g. temporary access for neighbours to water your flowers during holiday.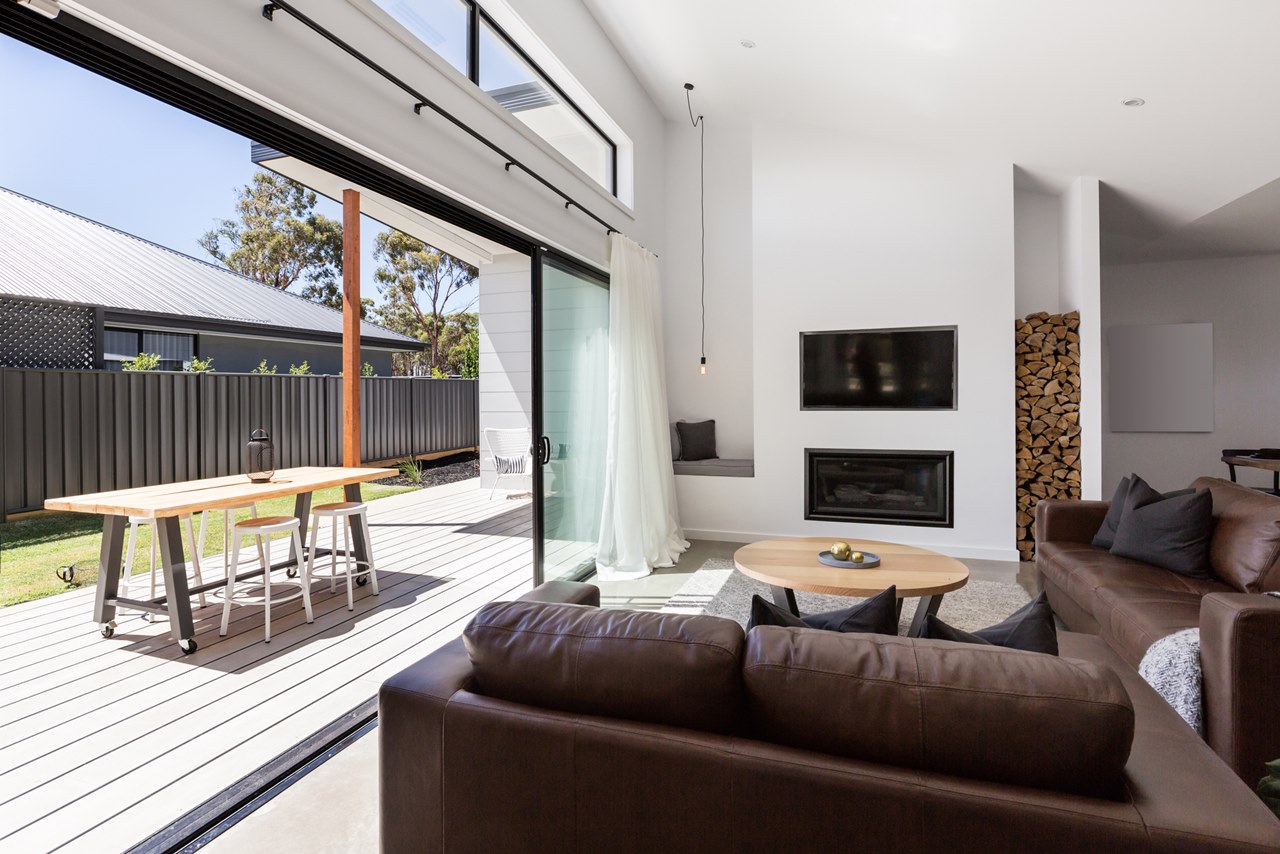 03
---
Manual lifting and electric sliding
---
Trouble-free manual unlocking and electric sliding. The silent, sliding electric ATRIUM® S comfort drive is overlapped, but can also be integrated as part of the profile to make it invisible. Sashes up to 440 kg can be effortlessly unlocked manually and can be moved with almost silent electric drive. The drive is hardware-neutral and particularly suitable for fitting Lift&Slide elements. It can be combined with multiple commercially available Lift&Slide fittings.
---
Automatic lifting and shifting
---
Opening by pressing a button and convenient sliding out. With the ATRIUM® HS comfort drive ATRIUM® HS comfort drive the classic fitting is combined with a very modern drive. ATRIUM® HS comfort drive with a new drive class and intelligent control effortlessly and automatically lifts and moves sash elements that weigh up to 330 kg. As a variable modular system, it has many advantages for flexible processing and on-site assembly; it is also equipped with simple electrical connections.